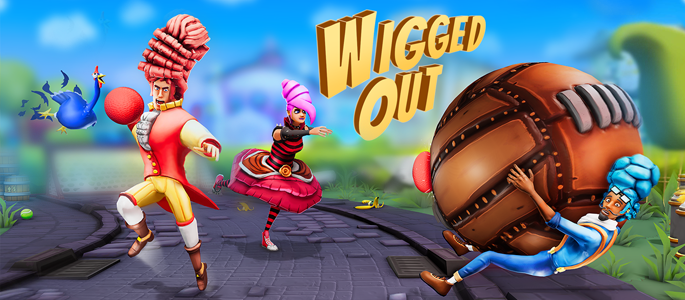 Description
Wigged Out is a historically inaccurate party game with a unique take on dodgeball. Two rival schools go head-to-head in a humoristic ball game, where the objective is to advance the big ball to the opponent's goal line by using a large number of crazy pickups. Give your team an advantage by knocking over opponents, or fill up your WigOut meter to go insane with your character's unique WigOut-mode.
Features
Online and Local 2-4 Players
6 Characters with unique abilities
100+ arenas set in 6 different environments
25+ items and interactables
---
Videos!
Annoncement Trailer YouTube
---
Images
---
Logo & Icon
There are currently no logos or icons available for Wigged Out. Check back later for more or contact us for specific requests!
---
Additional Links
---
About Encircle Games
Boilerplate
Encircle Games is a Norwegian indie game company consisting of 6 passionate game developers in Hamar, Norway.
More information
More information on Encircle Games, our logo & relevant media are available here.
---
Wigged Out Credits
Contact
---
presskit() by Rami Ismail (Vlambeer) - also thanks to these fine folks